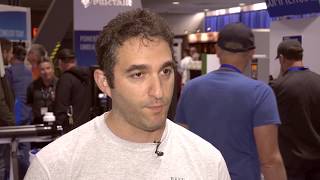 Jonathan Shapiro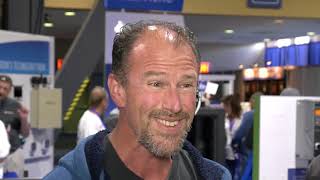 Chris Donahue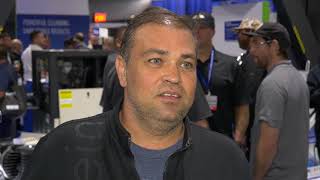 Tigran Marabyan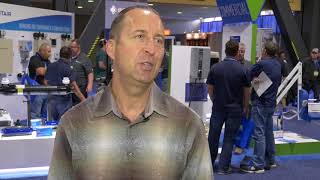 Mitch Shultz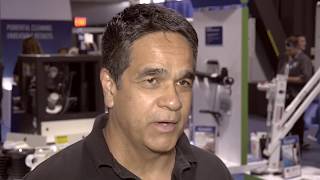 Richard Haro
Phillip Epstein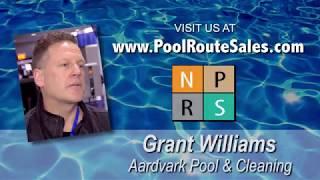 Grant Williams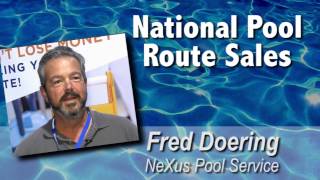 Fred Doering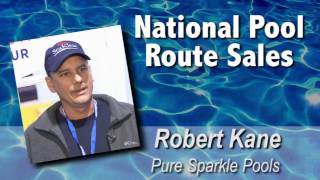 Robert Kane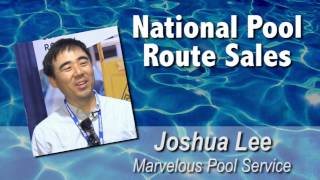 Joshua Lee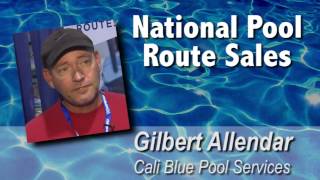 Gilbert Allendar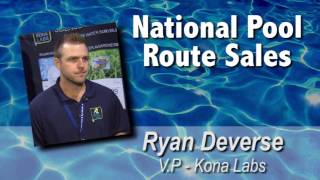 Ryan Deverse KonaLabs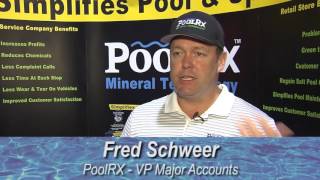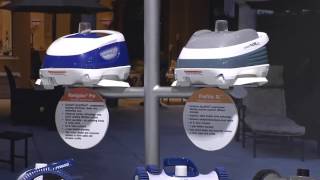 Client Testimonial Alejandro Alberto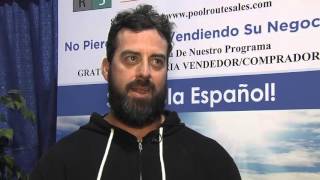 Client Testimonial Sean Ziegler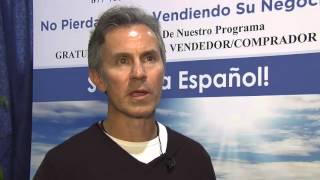 Client Testimonial Ben Aguirre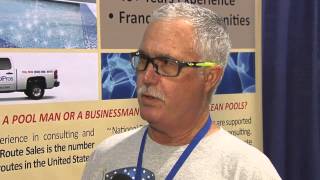 Mitch Lambert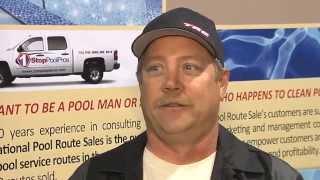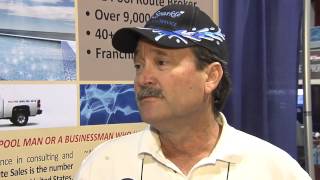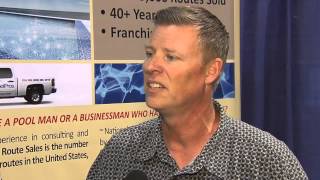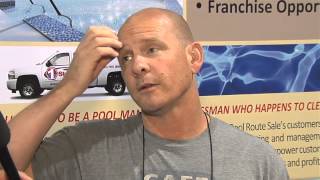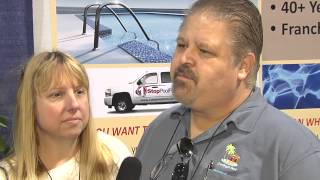 Client Testimonial Alejandro Alberto

Client Testimonial Sean Ziegler

Client Testimonial Ben Aguirre

Mitch Lambert

Owner, Starbright pools
Jennifer Malagian
I had the pleasure of selling four different routes through Scott Roberts at NPRS and each one of them was a total success. Initially, I was asked a lot of questions about our routes and what kind of Buyer I wanted for our customers.  After that, I was introduced to great Buyers for every route. They worked with both Buyer and Seller to ensure that we were successful and in my case, I can say that I could not be happier with the sales of each one.  I considered selling everything as one big sale but am so happy that I worked with NPRS on the different routes because I managed to get good Buyers for all of our customers.
Christine H.
My husband and I bought a pool route recently through Charles Baird at National Pool Route Sales. We must say that Mr. Baird was very professional, honest and provided us with a lot of information that helped us in our business decisions. If you need more information, please E-mail us. Good luck.
A National Pool Service CA
Wendy P.
Working with Mr. Baird was a breeze, everything went smooth and professionally. I highly recommend National Pool Route Sales, they are skilled, friendly, professional, and most importantly they get the job done right!!!
Pieratt Pool Service CA
Gerald H.
On behalf of all IPSSA Independent Pool & Spa Association members, I would like to thank Charles Baird and National Pool Route Sales Inc. for supporting our industry and trade association. Our association is comprised of small independent pool men and women that work together to instill continued education and to cover our members routes when they are disabled or in the event of untimely death. We take care of the routes for the surviving spouse until the routes can be sold. Charles has graciously offered his services free of charge to the surviving spouses of our members. We applaud his generosity and commitment to our trade and Association. Gerald L. Houseman Region One Director IPSSA - Gerald H. of Region One Director IPSSA, CA
Region One Director IPSSA CA
Jerry H.
I have had the pleasure of working with Charles Baird over the last three years. I not only regard Charles as a highly professional business associate, but also a friend. He has done an excellent job finding the right individuals to purchase four of my Routes. Two routes in the last two months, each transaction was handled, professionally, expedient and personal. I highly recommend Charles to any pool professional or potential pool professional that would appreciate a stress free opportunity.
Leisure Time Pool Spa & Patio CA
Jerry S.
I tried selling my pool route accounts through several other pool route brokers with no luck. A matter of fact some of them treated me and my business as though we were not worthy. I wished I could mention names, but I dont want to be sued for slander. Charles Baird on the other hand was like a breath of fresh air. He treated me and my business with respect and professionalism. Charles had a buyer for my pool route accounts in less than a month. I can not thank you enough. I would highly recommend Charles to any one looking to buy or sell a pool route business. - Jerry S. of Pacific Pool & Spa Service, CA
Pacific Pool & Spa Service CA
Dan O.
Mr Charles Baird was very helpful through the whole process of starting the pool business. The transition was smooth with the help of his friend Jay, who by the way help me so much! Thank you both for making it easier and fun!
Quality Pool CA
Lisa S.
We used services from Charles not thinking anything would come of it. Within a couple of weeks he had a buyer, sold our accounts, and took care of everything. We were very impressed with his knowledge, concern for everyone's satisfaction, and the timely manner in which he responded to phone calls and emails. I wish that there was a "Charles" in every business venture I had!
Expert Pool Care NV
Richard R.
I worked in the corporate world for almost 15 years. Buying a pool route from Charles was the best move I have ever made. Charles helped to make this move as painless as possible. He is very professional and is very knowledgeable about this industry.
American River Pool Service CA
John L.
After working in the corporate world for almost 30 years and having little to show for it, I decided to try it on my own. Discovering Charles Baird's Pool Route Sales website was a stroke of luck. I bought my first route through Mr. Baird about 30 days ago. What a pleasure it was dealing with someone of his caliber. The best adjectives I can use to describe Mr. Baird are professional, friendly and extremely knowledgeable. He was always available to answer my many questions and often spent as long as 45 minutes talking with me on the phone. So far my new life and business are doing great. The pool business is everything Mr. Baird said it would be. Thanks, Charles. I owe you one!
HydroTech Pool & Spa FL
Robert M.
I could not be more pleased with my purchase of a route through Charles's company. Everything was just as smooth and timely as Charles told me it would be. Charles is professional with a personal slant to his style. I would not purchase a pool route not represented by National Pool Route Sales, Inc. I look forward to working with Charles in the future to build my business. Bob Miller - Robert M. of Pool Services of Central Florida, LLC, FL
Pool Services of Central Florida LLC, FL
David W.
I had my business for sale for 6 months with a different brokerage. I was very dissatisfied with their methods and attempts at selling my business. When I switched over to Charles Baird, I was surprised that he only wanted a 90 day listing. He indicated that he could sell my business within that time frame. He also indicated that if he didn't sell my business within that time frame, I should have the option of renewing our contract or trying something different. Not only did he sell my business witin that time frame, but he did it in a very professional manner. The entire process was smooth and painless. Thank you Charles for a job well done.
Pool Brite Pool Service CA
Javier P.
Our transaction thru Pool Route Sales couldn't have been smoother. They are knowledgeable, well-prepared and efficient. After our purchase, Charles Baird has been there to answer many questions and continues to offer ideas and support. His knowledge and expertise in this field is unsurpassed. Thank you Charles.
Aloha Pool & Spa CA
Regina L.
You won't be disappointed in your dealings with Charles Baird and Pool Route Sales. Everything he said he'd do, he did, and was always ready to answer our questions and concerns. Really, everyone in this industry has been very friendly and helpful, and we're consistently adding new customers every week.
Kelley's Pool & Spa Care CA
Lance C.
This was our first venture into purchasing our own business and we did not know what to expect. Charles was completely professional and made the process of buying our own route smooth and easy. Charles's vast experience in this field has helped us tremendously, and we really appreciate that he continues to be there for us, for even the simplest of questions. We highly recommend his services to anyone who would like to venture into this line of business.
Lance's Pool and Spa Service CA
Bill A.
Charles did a great job of putting the deal together. I had been contemplating retirement after 29 years of law enforcement when we saw the announcement for the pool route. We took a trip here to make sure it was something we really wanted. Apart from little problems, really minor logistical ones from buying in Hawaii and living in California, everything has gone smoothly. Charles and his staff do a tremendous job of getting the deal done, and supporting us throughout the entire process. I'd do it again, and I'd use Charles and his service in a heartbeat. They're great
Pacific Water Products HI
Frank M.
The best thing I have ever done. I was a Sales Manager in Northern California for past 5 years. I was always on the road and never saw my family. I take my kids to school every day and pick them up two days a week. The business opportunities are endless. Thanks Charles for my new life.
Your Family Pool Service CA
Scott C.
It has been approximately 30 days since we purchased our pool route business through Charles Baird at National Pool Route Sales, and I could not be more pleased with the results. Every step of the process from the purchase through stepping into and operating the business went just as Charles said it would. He is very honest, sincere and genuinely wants to see you succeed. If you are looking to purchase a pool route business, I would highly recommend you to contact Charles before making any purchase decision.
Bel Air Pool & Spa Service, Inc. FL
Jim L.
I want to take the time to thank Charles and his staff for being an extremely professional corporation during the purchase of my first Pool Route. It has proven to be a very lucrative and rewarding experience for me. I have never owned my own business before, but in doing business with them, it has been pleasurable, easy and very supportive. When I have been in need of support or just general advice, they have always been there for me. My calls have always been returned and solutions resolved with him. Selecting this business has proven to be the best decision I have made for my career and personal satisfaction. Do not be apprehensive about purchasing a pool route from this organization!!! They are professional, courteous and extremely informative in this field and have made me very happy in my decision.
SunCoast Pool and Spa Service FL
Ron S.
I purchased my route from Charles Baird at National Pool Route Sales and everything went great. Charles has always been there to help and assist me with everything I need. I have also followed Charles' advise and increased my service rates by $20.00 per month. I did this over the course of 3 months, notifying my customers in three groups. Out of 46 customers, I lost one pool customer and one spa customer. And, I only recieved one phone call to discuss the increase. Thanks so much for your help and your guidance.
Costal Water Pool & Spa CA
Rodney W.
Our experience with selling a pool route thru PRS and working with Charles Baird was very professional. Charles was very persistence and always optimistic. We will definitely give our future business to PRS. Thank you Charles, RPS
Rodney's Pool n Spa Service CA
John P.
We would like to thank Charles Baird & Pool Route Sales for being here for us every step of the way. We purchased our pool route without having any prior experience in the industry, and unsure on how to proceed. Charles is a very knowledgeable business man and we are very thankful that Charles has supported us, and helped us through getting the business on the right track. We look forward to working with him over the next few years pertaining to growing the business. We highly recommend Charles Baird & Pool Route Sales- they have been instrumental to our success!
The Pool Guy Pool Services CA
Gary G.
When I first entertained the idea of pursuing the pool business I wasn't sure where to turn. My neighbor who operates a small pool service suggested I purchase a moderately sized route directly from another pool man. After my neighbor said "I have bought and sold pool routes and things worked out well". I then heard him say that his sale of a small route amounted to confusion and litigation at the cost of 5,000 dollars. I quickly knew this was not the wise course to choose. Following a couple of interviews with 2 other Pool Brokers, it was obvious to me that working with Charles (and his 27 years of experience) was the only intelligent choice to make. Charles is Professional, and knows this industry very well. He is both genuine and honest. He has an earnest desire in seeing all of his clients succeed. I highly recommend you take advantage of his experience,expertise and integrity. In conclusion, my purchase of of a pool route has been smooth and successful---Charles continues to be of help, even after the sale.
ClearView Prof. Pool Care CA
Ellen J.
My husband and I were looking to start a pool business and the process became very easy after we spoke with Charles. He is professional, kind, and willing to help with all the details, big or small. He was always there to answer our questions and supported us in so many ways. He worked with us and not for himself and was always a delight to speak with. After the experience we had working with Charles on the first route, we decided to buy a second with PRS. Anyone looking to get into the pool service business will agree after speaking with Charles and his staff that they are the best.
Pool Service Pros FL
David P.
I have been both a buyer and a seller through Pool Route Sales. I can't thank Charles and his staff enough for the excellent support, advice and service they have extended to me. After five years in the financial services industry, I was ready for a change. I bought a fairly large pool route from Pool Route Sales. I had no prior industry or small business experience. Charles and his staff were extremely knowledgeable and professional. They found the perfect route for me and considerably helped me throughout the process. It has been exactly one year ago that I purchased the route. Through the support of Charles and his team, I have grown so quickly that I just sold a substantial portion of my route through Pool Route Sales. Even after this major sale, I have more accounts and monthly service than when I started. As a buyer or a seller of a pool route, you will not find a better partner or friend than Charles Baird and his team at Pool Route Sales.
Tropical Sun Pools, Inc. FL
Arleen & Robert L.
Thank you Charles for helping us find and successfully purchase a perfect Pool Route for our needs. That said, the rest of our gratitude (which is a lot) is in regard to all of your "step by step" guidance on getting us up and running correctly. Although we have much more to learn, we are off to a great start. Your patience and willingness to make things clear when we get "stuck on stupid" is really wonderful. We would absolutely recommend you to anyone looking to get into the Pool Service business and you will always have our deepest appreciation! Arleen and Robert - Arleen & Robert L. of Arizona Pool Valet, AZ
Arizona Pool Valet AZ
A. S.
We would like to thank Charles Baird for all the support he gave us in purchasing our first pool route. As newcomers to the industry we had tons of questions! Mr. Baird was very professional and always made us feel at ease. His positive attitude and "can do" spirit is contagious! We interviewed a couple of brokers prior to our purchase, and the service that Mr. Baird and his company offer are unmatched! We continue to receive support, even after the sale is complete. Someone is always available to help when you call. No voicemail! We highly recommend Pool Route Sales and look forward to doing future business with them.
Swim Ready Pool Services, Inc. FL
Robert F.
Mr. Baird: I attended your seminar yesterday in A.C. I actually asked you a question on whether to include a service of cleaning a customers pool cleaner when doing a chemical call. I found you to be very direct, honest (maybe brutally honest), and straight forward. What a pleasant change from all the bull out there. I will be buying your book today. After I have read it I am going to contact you about a possible consulting role for my business. I have actually put a few of your concepts in place and People have told me I am nuts. But I run my business by myself, not by committee. Thanks again for the best seminar I have ever gone to, and please do not change. You will probably receive more negative mail than positive because of the way you present yourself. That mail will be from the idiots among us. Robert Flynn, Open and Close Pool Service.
Mike G.
I had worked for a fortune 500 company for 13 years and had a very stable job and prospects for future promotion. When I considered buying a pool service, I was of course a bit cautious, but meeting you eased my concern. You presented an extremely professional procedure for me to purchase my own business. I am now approaching retirement and my son-in-law has asked me about getting into the business. He found your website on his own and I see that he has the same appreciation for your professionalism. He is the age I was when I bought a route from you, and I am sure that with your expertise and mentoring, he will be as successful in the business as I have been. Thank you for being there all of these years.
Todd W.
Relying on the corporate world got tired! Coming across Charles' web site was the beginning. I was searching to get out of that world. He was extremely professional, and he was not out all for "Charles"....In fact it felt more like he was all out for me instead. Thanks Charles for being so kind to a young guy starting out!
Leland S.
Hello Everyone. This is Leland's wife and let me tell you... was I a skeptic when he came to me and said he wanted to do this? You bet, but it's one of the smartest moves he has ever made. The business was begun with approximately 45 residential accounts just over a year ago and now we have about 90 accounts and the income has more than tripled. Thanks for the great service and support. We could not have done it without The Millionaire Pool Man and your program. Don't be skeptical It's a great business. GO FOR IT!
National Pool Route Sales